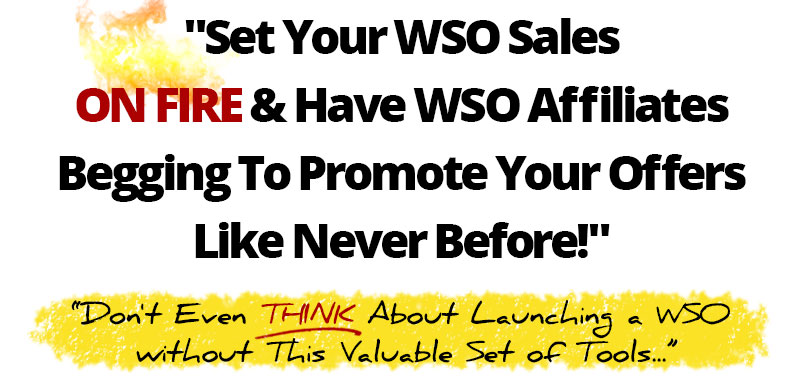 To: All Serious Warriors
From the desk of: Pedro Fernandes
Subject: How to increase your WSO profits dramatically!


Dear Warrior,

My name is Pedro Fernandes and I've been a graphic designer for over 7 years. Over the years, I've learned a lot about creating quality graphics that are optimized to increase sales and boost conversion rates.

Now I'm really excited about offering something VERY SPECIAL to the Warrior Forum Community.
Would you like to EXPLODE your WSO sales?

Well, you're about to discover a valuable set of tools that'll take your WSOs to the next level!

I've carefully designed a massive collection of extremely helpful graphics for anyone even thinking about launching a WSO.

Not only will these AWESOME GRAPHICS help your WSOs look more professional, but they're a great way to improve your sales and increase conversion rates.

But don't just take my word for it, read the testimonials!






Best of all, you can use these graphics without Photoshop!

Photoshop is NOT required, but strongly recommended for max customization. Other customization options include any other image editing tools that allow you to modify .PSD and .JPG file formats.

Without further ado, here's exactly what you're getting in 10 modules of premium graphics content designed especially for YOUR WARRIOR SPECIAL OFFERS!

WARNING: I have watermarked some of the images below to prevent theft. You'll receive non-watermarked images after purchasing this WSO.



As you can clearly see, all 10 modules provide YOU with some of the most attractive, amazing, attention-grabbing graphics EVER created Warrior Special Offers.

Not only will these graphics save you time and effort, but in the long run they'll also SAVE YOU MONEY!

I can say with 100% CERTAINTY that these graphics will increase your exposure, conversions, and sales!

Essentially, this WSO PRO GFX package will more than pay for itself in increased WSO sales.


Yet, one VERY important question remains…
How much is this massive collection of graphics going to cost YOU?
………………………………………
………………………………………
………………………………………
………………………………………
………………………………………
are you ready for this?
………………………………………
………………………………………
………………………………………
………………………………………
………………………………………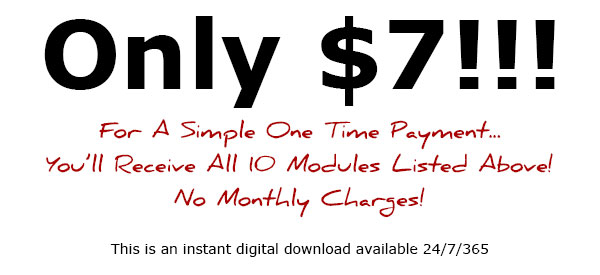 Hit The Buy Button Now!

Regular Price $47 Today $7

Buy Now
Click Here To Buy Now